On Hold
My foot is messed up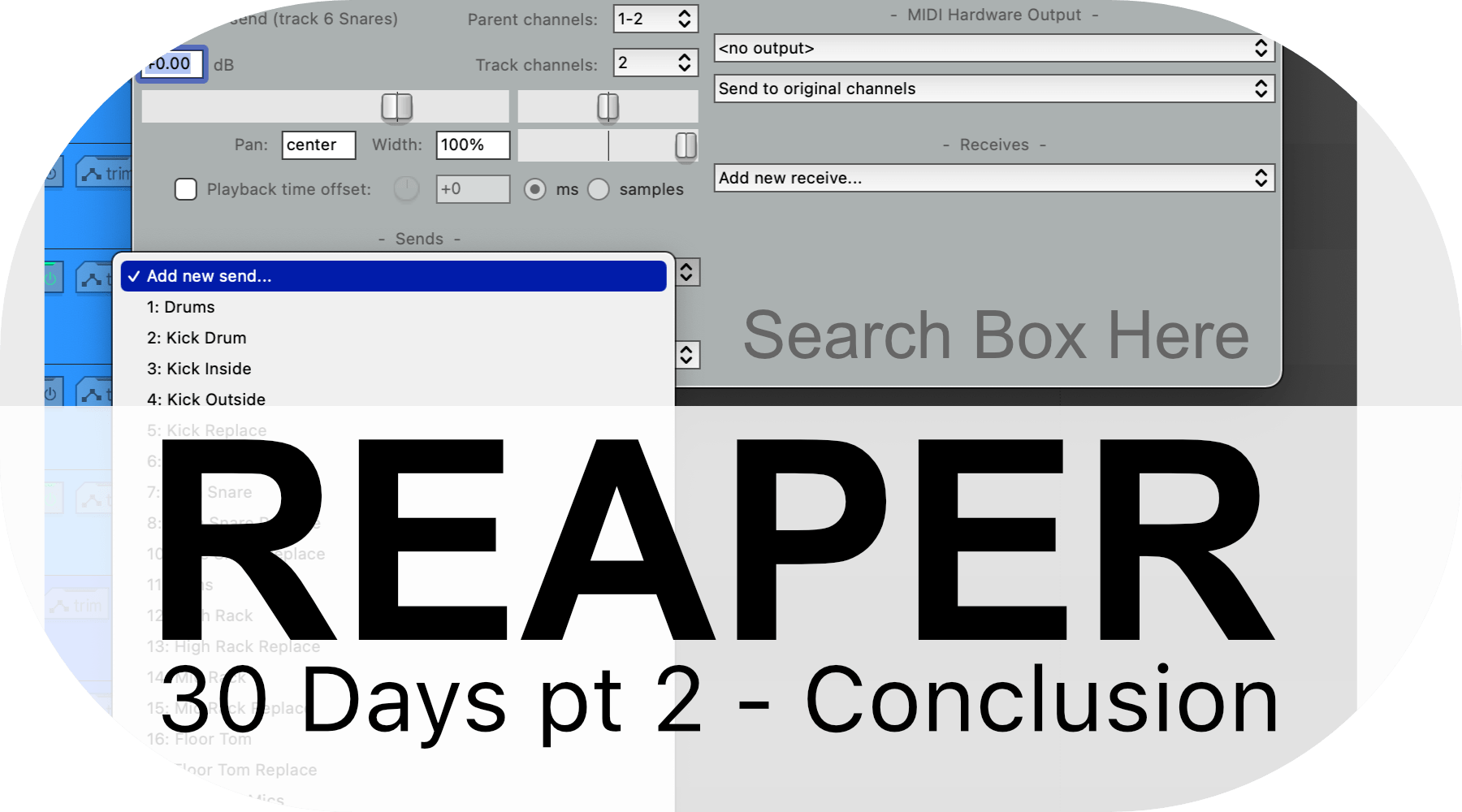 The REAPER series has ended. The end of this series is somewhat unexciting, but it was a lot of work for me.
The result is The REAPER Settings Page. A list of all of my changed REAPER settings, with explanations of why I made the change.
Jump through to see some of my discussion about REAPER in general.
Currently using REAPER 6.23
Read more →