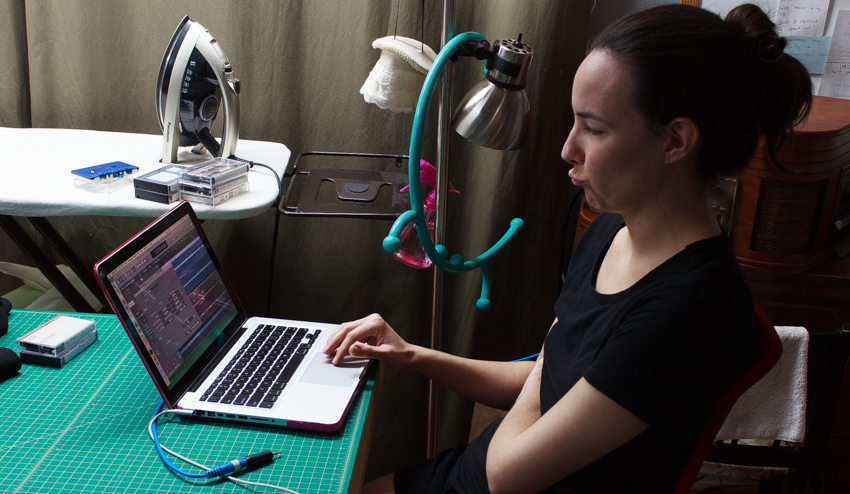 It's time for part 2 of exploring some cool and relatively unique features in Logic Pro X while I spend a month using it.
These are some features for correction and creativity. (It so happens that my wife (seen above) was causually using these features to restore some old music cassettes in her sewing room the last few days.)
Flex Time
Flex Pitch
Groove Track
Quick Help
Time to dive in.
p.s. That's a Cane Massager hanging off the lights. They're pretty awesome for fixing knots in your neck and back that you can't reach yourself.
Other parts in this series:
Read more →
subscribe via RSS